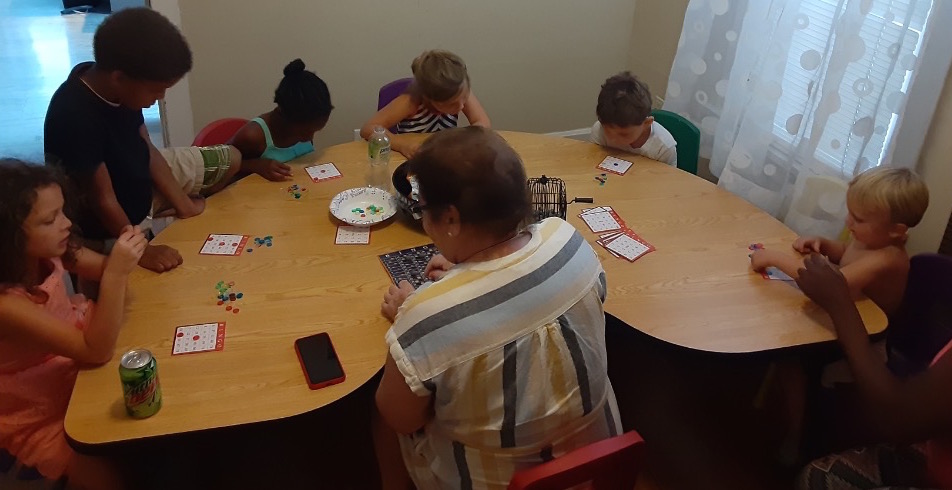 "Volunteers do not necessarily have the time; they just have the heart."
** Anyone wishing to volunteer must submit a volunteer application and background consent form via our website and complete an interview with a staff person at Grace Place. 
Opportunities to Serve
Children's Program
Spend time and build relationships with our children during their programming on Monday and Thursday evenings while mothers attend Bible studies, New Hope Trauma Healing and other program related classes. Assist with activities and/or lesson plans, childcare and crowd control. A weekly commitment is best, but there is a need for substitutes when our regular volunteers cannot make it.
Childcare
Provide occasional childcare so our mothers take care of various appointments during the day without having to wait until permanent daycare arrangements are made.
Allies

Adopt a Grace Place family to spend time with, not as a project, but for the purpose of developing a mutually beneficial friendship while enlarging their community and number of positive relationships.
Graduate Moves
Help our graduate families transition into permanent housing by volunteering to help move furniture and household items, unpack, and set up their new homes.
Miscellaneous
Help get out a mailing, wrap Christmas presents, haul a load to the dump, remove a limb from the roof, clean the shelter to prepare for a new family, assemble furniture – these and any number of random opportunities come up from time to time.
If you have any questions you may call or email us.  615-881-3976  info@graceplaceministryinc.org