Board of Directors
"Sometimes the most ordinary things could be made extraordinary, simply by doing them with the right people."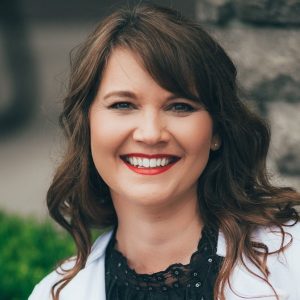 Amanda Foster – Chair
Being an Affiliate Broker with Southeastern Commercial Real Estate is quite a natural fit for Amanda Foster given her 3 years in real estate and 11+ years of direct experience in economic development here in Middle Tennessee. She got her start in Paris, TX and worked her way through college in NM doing bookkeeping for 11 radio stations throughout the region and hosted a morning talk show on the local country station. Amanda graduated with a Bachelor of Science in Psychology from New Mexico State University and then made her way to Music City!
Building on her years of experience in both the creative and financial side of the business of radio, Amanda found herself entranced by the entire field of economic development eventually helping small and medium sized businesses in retention, expansion and other forms of consulting. She found she had a knack for connecting business owners with the right space as well as with the tools necessary to run a successful business.
Show More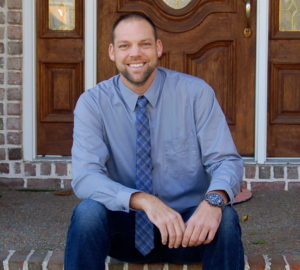 Brandon Webster
Brandon was born and raised in Middle Tennessee and, following a star basketball career in high school, he graduated from White House High School in 1995. After studying communications and playing basketball at Volunteer State Community College in Gallatin, his positions in electrical and maintenance, and especially at the White House Utility District and 31-W Insulation, afforded Brandon the knowledge and skills to help both residential and commercial clients with construction and remodeling projects.
Brandon developed a thorough understanding of the local area, land, and community, as well as municipal ordinances and zoning issues. This type of knowledge takes years to attain, and Brandon's residential and commercial clients alike can tap into it at any time.
Show More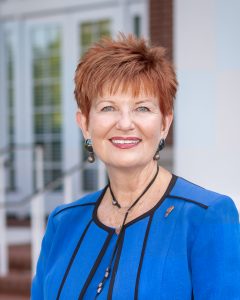 Brenda Payne
Brenda began her professional journey in the insurance industry and retired from National Life & Accident, which later became American General Life and Accident, in 1989. She achieved significant corporate responsibility during her 21 years with the company, starting as a mail clerk and rising to the position of AVP of Group Claims before leaving the company to join CNA. Deciding to use her talents on a more local level, Brenda went to work for Volunteer State Community College Foundation as a fundraiser and cheerleader for our local college. She flourished in that role and became the go-to person for fundraising, public speaking and leading a cause. She left the Foundation to be a Business Development Officer for a local bank but when the President/CEO position opened up for the Hendersonville Area Chamber of Commerce, she put her name in the hat and never looked back. During her time there, she solidified the Hendersonville Area Chamber's placement in the region as one of the top membership organizations. Her dedication to the members, the mission and the community kept the Chamber moving forward and financially solvent. She retired in 2015 from the Chamber, but her work in the community has continued.
Show More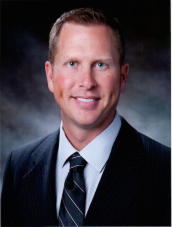 Charlie Phillips
Charlie graduated from Belmont University with a degree in History. He worked as a teacher for a while, and then became involved in the family business in many different roles. From owning his own company, to partnering with his brothers in Phillips Builders, and then eventually selling the company to Meritage Homes Company, Charlie is a well-known name in the building industry.
Having lived in Goodlettsville, TN his whole life, Charlie is firmly planted here with his wife and two daughters. When asked why he wants to serve on the Board of Grace Place he responds, "With the shortfall of meeting the needs of families experiencing homelessness in Middle TN, it is obvious there is a need for Grace Place. My family is blessed to be a part of such a powerful and meaningful ministry."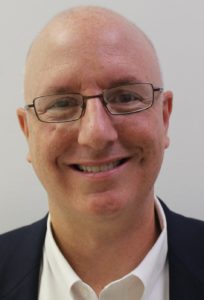 Dave Gould
Dave Gould and his wife Ellen have been the owners of Main Street Media of Tennessee since May 2013. The company owns 12 community newspapers along with magazines and websites in ten counties in middle Tennessee.
Prior to his current role, Dave spent 23 years with Gannett, the last 11 as vice president/advertising for the Tennessean.
Dave graduated from the University of Notre Dame with a Bachelor of Science degree and earned an MBA from the College of William and Mary.
Dave and Ellen have been married 30 years and have eight children ranging in age from 13 to 27.
Show More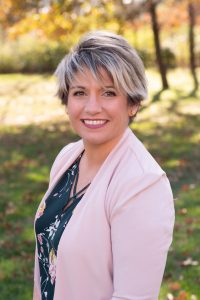 Desnéige VanCleve – Founder & Executive Director GPM
Meet Desnéige VanCleve, Founder and Executive Director of Grace Place Ministry, Inc. Desnéige has a background in small business marketing, a college degree in Christian Ministry from Trevecca Nazarene University, and worked as the Benevolence Coordinator for Long Hollow Baptist Church before organizing and opening Grace Place.
Now, in the daily operations of Grace Place, she strives to show the love of Christ to each woman and child by offering guidance, support, and numerous types of training to help fulfill the mission of Grace Place. Desnéige also spends a great deal of time sharing the story of Grace Place and the future vision of Grace Place out in the community whenever opportunities arise. 
Show More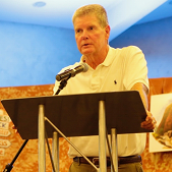 Eddie Philllips – Chair Emeritus
Eddie Phillips graduated from the University of Tennessee. For 34 years he managed Phillips Builders and served as President for 14 of those years. In 2004, he became Chairman of E. Phillips Development, a position he continues to fill now. Eddie is the proud husband to JB Phillips of 47 years. He's the father of three sons, Randall, Jason, and Charlie who all combined have given him eight grandchildren. His hobbies include golf, scuba diving, snow skiing and hiking. Eddie serves on the board of the Memorial Foundation and Welcome Home Ministries. He is also a founder of 4:13 Strong. He loves helping and encouraging people who are hurting and in need. We are grateful to have Eddie's servant heart for Grace Place.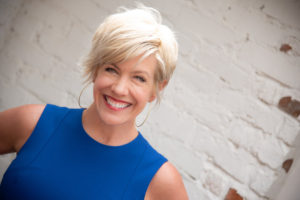 Jamie Abbott
Having grown up in a small town in Ohio, Jamie Abbott has always fostered a love for her local community. She graduated from Ohio University in 1995 with a degree in marketing. After several moves around the country, she has lived in middle Tennessee with her two daughters and husband of twenty-two years for more than a decade. Now, she supports her neighborhood as a mortgage loan officer, bringing reality to clients' and friends' homeownership dreams. Her love for her family, passion for her local community, and admiration for the strong women in her life are what led her to join the Board of Directors at Grace Place.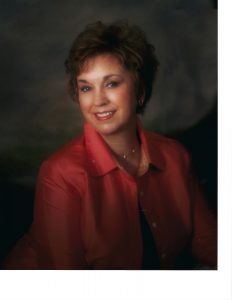 Jody Corley
Jody Corley has been a part of our community since 1974. She and her husband, Paul, moved to Hendersonville from Great Falls, Montana, where Paul was in the USAF, and Jody was a first grade teacher. Because they were raised in Nashville, they wanted to return home to beautiful Middle Tennessee.
Jody graduated with an Associate of Arts Degree from Stephens College, a Bachelor of Science Degree from George Peabody College, and a Master's Degree from the Chicago National Association of Dance Masters.
As a Choreographer, Art Director, Performer, Teacher, and Owner of a Performing Arts School for over 25 years, she values what she thinks dwells in all of us – music and dancing.  Working with children has been one of her greatest joys. Jody has choreographed  for country music stars, commercial companies, and children's videos which she found to be the most inspiring.  She choreographed the "Kid's Sing Praise" and "Mother Goose Gospel" series for Brentwood Music.
Show More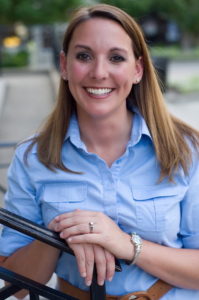 Kathryn Strong
Kathryn Strong has lived in Sumner County most of her life.  She graduated from Gallatin High School, MTSU and Nashville School of Law.  She was elected to the office of the Sumner County Circuit Court Clerk in 2014. Prior to becoming Circuit Court Clerk, she practiced law in Gallatin from 2007 until she took office in 2014 where she focused her practice on estate planning, elder law and intellectual property.  Kathryn lives in Gallatin with her husband, Justin, and 2 children, Olivia (12) and Luke (9).  Their family attends NorthField Church.  Kathryn and Justin can often be found at the soccer fields, football fields and basketball courts cheering on their kids.
I decided to become a part of the Grace Place family because in searching for a way to truly help people in this community, Grace Place stands out as an organization that truly is the hands and feet of Jesus.  What an honor it is to have such a small role in this organization that makes such a huge different in the lives of women and their children.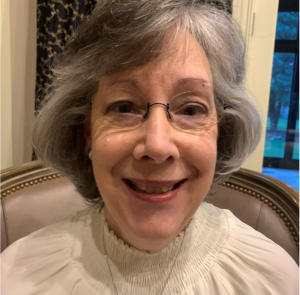 Kathy Odom
Kathy has lived in greater Nashville area all her life. She grew up in Madison where she and her husband, Larry, also raised their children. She has always been active in her church and was involved in the school their children attended as well. Kathy also worked with Tennessee Christian Medical Center's annual gala for several years. After moving to Gallatin Kathy and Larry attended the annual Grace Place luncheon. It was there she heard of what was happening with Grace Place as well as the vision. She was invited by Patricia Rudy Woods to join with a group of other Philanthropic women in forming the Grace Place Women's Alliance to benefit Grace Place.
I am honored to be invited to serve on the board of this Christ centered Organization.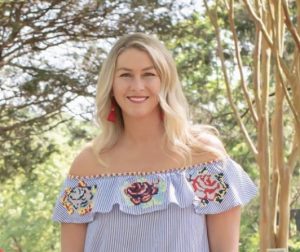 Kelly McCulloch
Kelly McCulloch has lived in Sumner County all of her life. She graduated from Beech High School and Aquinas College with a Nursing Degree. She worked at Hendersonville Hospital for 12 years.  She enjoys staying home raising her daughter.
Residing in Hendersonville all of her life, She lives with her husband Jimmy and daughter. She enjoys traveling, reading and crafting. Kelly and family are members of Northfield Church. Kelly is passionate about helping others in her community.
Kelly is honored and looking forward to serving on the Board for Grace Place Ministry and helping with the needs of the community.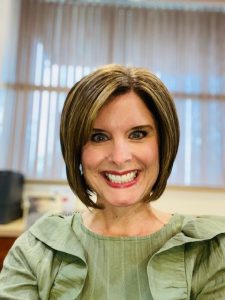 Kim Frank
Kim grew up in Hendersonville and has lived here most of her life.  She attended Hendersonville High School and went on to graduate from The University of Mississippi.  She and her husband, Darren, also a Hendersonville native, have been married for 25 years.  They have two amazing children, Adam, a 2017 graduate of Merrol Hyde Magnet School, and Sally, who will also graduate from Merrol Hyde Magnet School in 2023. 
Kim was fortunate to stay at home with her children for many years and during that time was very involved with their school.  Since returning to work 8 years ago she has been with Volunteer State Bank and is currently the Branch Manager at the Hendersonville location.  Being part of a community bank allows her to do what she loves best, which is helping people.
Being raised by a single mother Kim knows what a challenge it can be.  Without family, a stable place to live and, most importantly, Jesus, the odds can seem stacked against you.  There is such a huge need for Grace Place and Kim is humbled and honored to be able to serve in whatever capacity she can.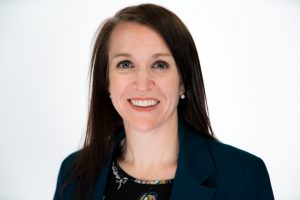 Leigh Clark
Leigh Clark serves as grants manager for the HCA Healthcare Hope Fund, a 501c3 not for profit organization, serving colleagues of HCA Healthcare. She manages the program operations and a team of grant specialists, assisting over 2,500 colleagues and their families annually with more than $10 million in grants. Prior to joining HCA Healthcare in 2011, Leigh spent 10 years working for the YMCA and Second Harvest Food Bank in various roles focused on fundraising/development, customer support and event planning.
Over the years, Leigh has supported a variety of community organizations, including Project Connect Nashville, Junior Achievement, Cumberland Crisis Pregnancy Center, Second Harvest Food Bank and serving through her children's schools. Leigh holds a Bachelor of Science in Child and Family Studies from Carson Newman University. Leigh is married to Jonathan and they are busy chasing their children, Ashlyn (14) and Will (12) to cheerleading competitions, cross-country races, baseball games and more! As a family, they serve and worship at Long Hollow Baptist Church.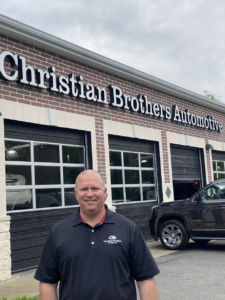 Matt Rucks
Matt Rucks, along with wife Lee and family, moved to Hendersonville from South Carolina in 2010 to open a Christian Brothers Automotive franchise.  Matt and Lee have two children, Ellen and John.  Ellen is a 2018 graduate of Merrol Hyde Magnet School and is an architecture student at University of Memphis.  John will be a 2021 graduate of Hendersonville High School.
Matt is a graduate of North Georgia College and Webster University.  He spent 20 years in operation management for manufacturing companies prior to Christian Brothers Automotive.  The family attends Hendersonville First Baptist Church and has been involved with high school and children's ministries.  He has been active with Living Sent Ministries and various other church and civic organizations.  Matt, Lee and family enjoy a variety of active outdoor activities.
Show More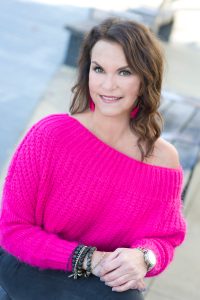 Melissa C. French
Melissa grew up in East Tennessee and graduated from the University of Tennessee, Knoxville with a degree in Marketing. She moved to Nashville in 1995 and became a Sumner County  resident in1998. She started her Allstate Insurance Agency, from scratch in 2003. She knows and loves life in her community and has a passion for helping others.
She has raised both of her boys in Hendersonville and calls the area home. Both sons attended Beech High School. Her oldest son, Christian attends Austin Peay State University. Her youngest son, Taylor will attend Liberty Creek High School its inaugural year.
Giving back to her community is very important to her. She supports local nonprofits. She is a past board member of COMPASS, Hendersonville Holiday Fest, and is serving her second term on the Hendersonville Area Chamber of Commerce Board. She is also a charter member of the Hendersonville Rotary Club, Junior Service League of Hendersonville, and Sumner County Women in Business. She will soon to be Leadership Sumner graduate.
Melissa has a passion for supporting, and encouraging women, small business owners, and Sumner County Schools. She is excited to be a part of the Grace Place family.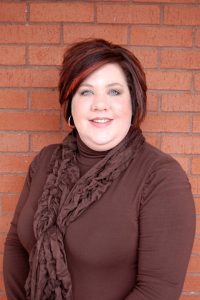 Melissa Rogers
Melissa Rogers, born and raised in Sumner County, has lived in Gallatin for the last 21 years with her husband Kent. She and her husband have been married for 24 years and have 3 grown children, all of which are graduates of Gallatin High School. Melissa has worked in the title industry in Sumner County and surrounding areas for 26 years, and has managed Warranty Title of Hendersonville for the last 17 years. Melissa has served on the board for Sumner County Women's Council of Realtors, and currently works on the outreach committee of Sumner Realtors, and serves on the board for Habitat for Humanity of Sumner County. With a heart for non-profit work, and passion for her community, Melissa felt led to join the Grace Place board as of 2021 to partner with like-minded people in an effort to bring the greatest impact to our community.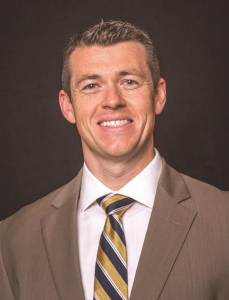 William Styles
William Styles was born and raised in western North Carolina and moved to Middle Tn in March of 2020.  William graduated with a bachelor's degree in Political Science from Western Carolina University and has for the past 10 years helped his clients in all their insurance needs first with North Carolina Farm Bureau Mutual Insurance company and now as an insurance rep with COUNTRY Financial here in Hendersonville. 
William is married to his beautiful wife, Brooke, and they have 3 wonderful kids, Emory (7), Archer (5), and Scarlett (3).  Brooke works in HIPAA as a Consulting Privacy Officer for HCA.
Growing up in a small town raised by a single mother William understands the struggles that these moms have and with that understanding William brings a unique perspective to the board.  William cares patiently for helping others in service and looks forward to helping the community further by serving on this board.